Yue Lei, the Senior Vice President of Hisap, Attended the Opening Ceremony of Hisap Brookstone Store
Release time:2016-08-09 Content source:
On 6th August, a new store of Hisap Brookstone was opened in IN CITY PLAZA of Suzhou. Yue Lei, senior vice president of Hisap, was invited to attend the opening ceremony and gave an opening speech.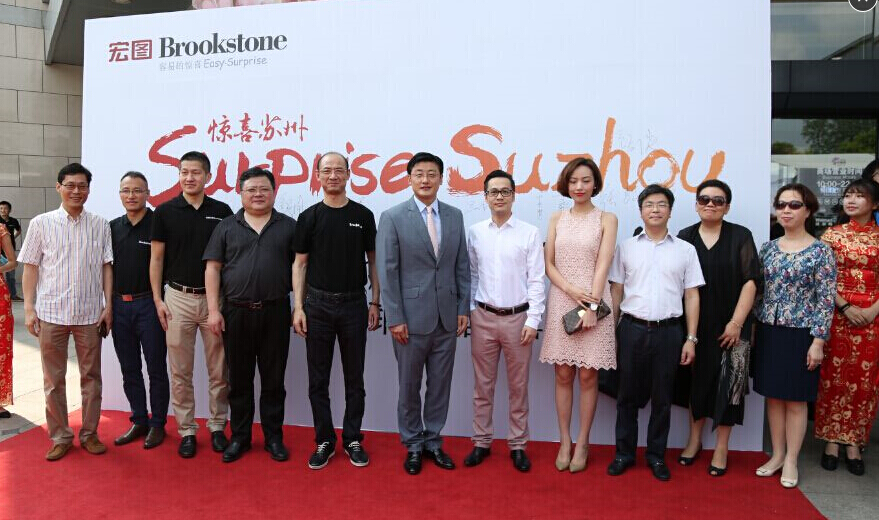 Mr. Yue gave a brief introduction of the new marketing mode of Hisap Brookstone. As the recreational consumption grows rapidly under macro-economy environment, consumers pay more attention to the real experience of products. This trend conforms to the scenarios experiential consumption mode of Brookstone. It is this kind of new marketing mode that promotes the transformation of Hisap Brookstone.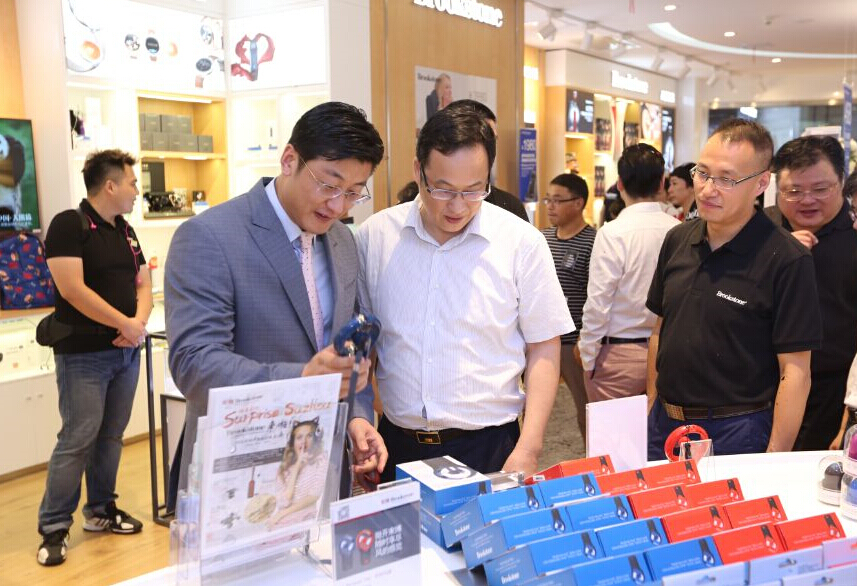 Meanwhile, Mr. Yue explained, with the change of the whole industry, innovation and development have become the new problems that every enterprise faces with. As the sayings goes that there is no survival without madness. Enterprises can only get a new life through transformation. It is this conception that promotes Hisap to transform into Hisap Brookstone.
Suzhou, as the leader in the economic zone of the Yangtze River Delta, boasts of a vast market. Customers here have higher consumption concept and ability than those in other countries. At this time, the introduction of Hisap Brookstone into IN CITY PLAZA of Suzhou will bring in a new trend. And Hisap Brookstone will become a new symbol of IN CITY.